Create
Create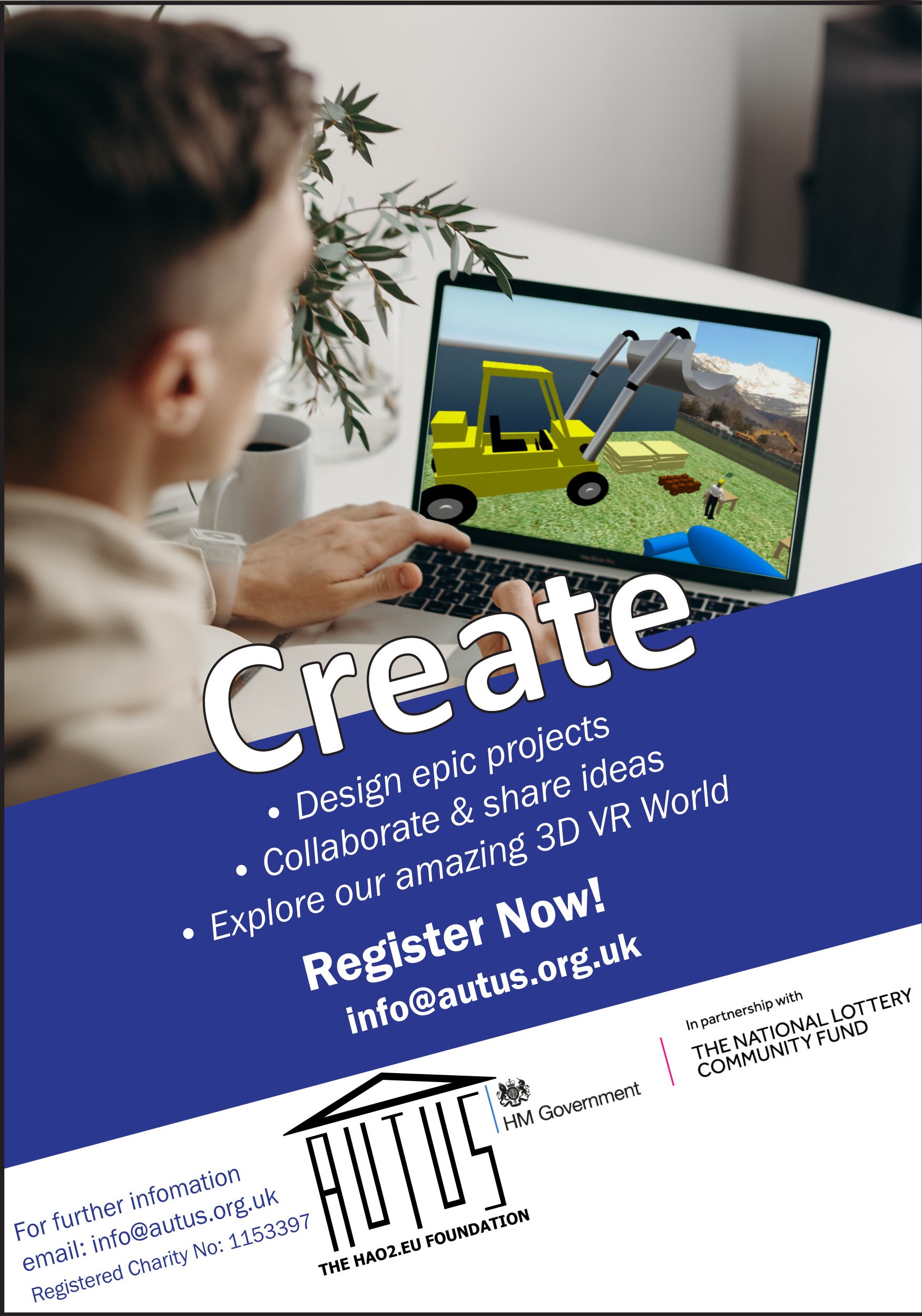 The Create project aims to provide a virtual space for individuals who feel isolated from society to express themselves. Using the various creative and expressive tools available through our virtual learning environment, participants will have the opportunity to explore their creativity, with a particular focus on articulating and coping with the challenges of the present day.
Create aims to provide a safe space upon which its users can depend during this otherwise uncertain period of our lives. Using the 3D modelling and other associated tools available to our users as a base for Art Therapy activities, we hope to help participants process their feelings, reduce stress and anxiety, and increase their self-esteem.
If you would like to join in with us on the Create programme, then please register your interest through the form available at the following link: https://www.autus.org.uk/registration
Some more images of our most recent Create showcase are now available to view on our Twitter!

---