Case Studies
Case Studies
James:
James came to Autus already a capable, self-taught programmer. He enrolled onto the MentorMe project and was matched with IT professional, Andrew. He used his Autus job-coaching sessions to explore and identify areas where he would enjoy working. He has been working on an application for Android devices to facilitate the sharing of memories, especially for people with dementia.
"I have really enjoyed my time spent on this course. I have found it very beneficial and have learnt a lot. I have enjoyed my time spent building things in open sim, although I have found the scripting side of open-sim far more appealing than the actual graphical design elements.
I am very much looking forward to continuing my android development work as I can see a real potential to earn a living while also enjoying and getting great satisfaction from the work. Also I would like to thank everyone involved in providing me with this great opportunity."
---
Jayne: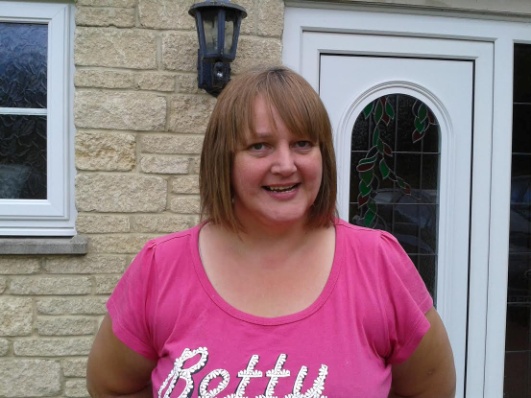 Before doing Journey to Employment Jayne had a part time cleaning job but wanted to work more hours doing something of more interest to her. She had done several short courses including food hygiene but had encountered a lot of difficulty securing work despite very actively seeking employment.
"I felt that everyone assumed that I was not capable because I have a disability and would not give me a chance to prove myself. Doing the Journey to Employment I got the chance to have 1:1 sessions with a mentor where we discussed my skills, abilities, health issues and so much more." - Jayne, J2E participant 2015
Jayne is now delighted to be working at Coop 24 hours per week in the chilled foods section and deli and reports: 'I get to use what I learnt from my food hygiene certificate and really enjoy the work, the people are really lovely; I am learning a lot and they really look after their staff which means a lot.'
---
Chris:
Chris, aged 24, who has autism, ADHD and dyslexia, came to Hao2 having previously been in a position of uncertainty. "I wasn't doing much of anything. I was wondering around trying to find a job". He had previously done work experience at college but had never been employed. He is now on a programme with Hao2 which involves designing things in 3D virtual worlds amongst whilst building vocational skills which will lead to a City & Guilds qualification.
In this photo, Chris is delivering his presentation and showcasing his work to colleagues online in a 3D environment.
He had some negative experiences of job interviews and described the ways in which working in an online environment was able to benefit him: Chris said "When you go for a job interview, you don't have to say anything. People only have to look at you. When you meet people online and talk to them, they get to know you mentally instead of your looks". He also describes how Hao2 have helped him mentally: "They have helped me work things out. They helped me get my head in the right direction". He describes the staff at Hao2 as "incredibly friendly people" and a "laugh to work with" highlighting the positive impact of them in what he describes as his working life with Hao2.
Chris described the effect that Hao2 was able to have on his life in general : "I can't put the amount of goodness that these people have done for me into words". He believes that working with Hao2 will help him to gain paid employment in the future. The type of work he has done in the virtual words has also helped him to understand more about the gaming franchise which he hopes will enable him to get a job in the games industry. In the future, he hopes to gain paid employment with Hao2 or with another company related to gaming. Chris says his desire for future paid employment in the games industry despite previous negative experiences with job interviews also shows how the experience with Hao2 can help someone feel more equipped to take their first steps into paid employment.